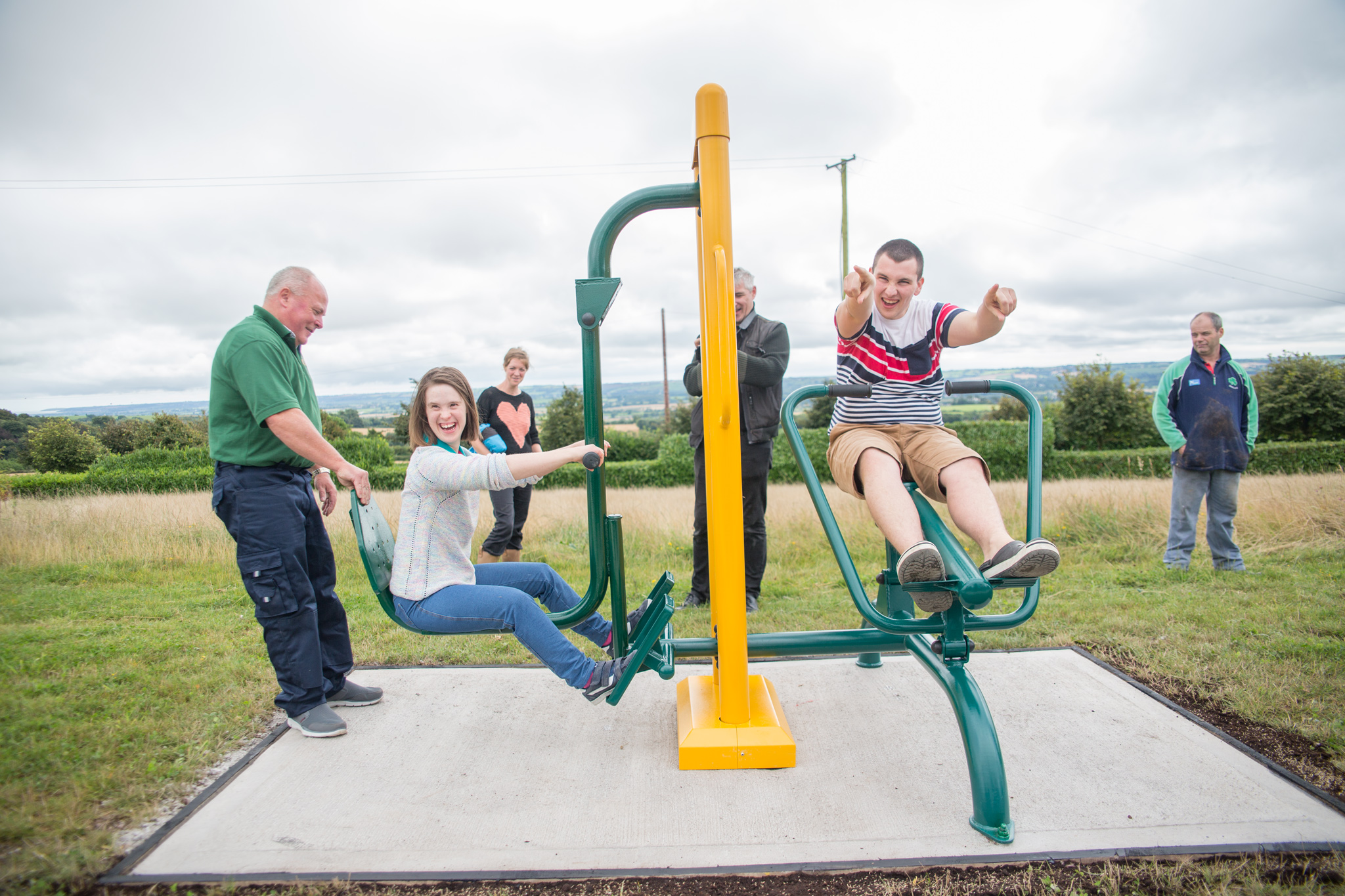 Service users and staff at the Cork Association for Autism were delighted to receive a special delivery
last
Tuesday
as they welcomed the arrival of outdoor gym equipment and a nest swing for their Crobally Centre in Mogeely. The equipment was funded by Irish Distillers staff at the Midleton Distillery who have chosen the Cork Association for Autism as their charity partner this year and have worked throughout the year on fundraising initiatives to support this project.
10 pieces of gym equipment were installed at the centre which provides supports to adults with autism. The new outdoor gym will enable service users to
improve their overall health through the benefits of a dedicated fitness programme on a regular basis.
A group of staff from the Midleton Distillery were at the Crobally Centre to help set up the equipment before service users led the demonstrations with huge enthusiasm. Marion Courtney
from
the Cork Association for Autism said 'there was a great sense of excitement as we waited for this special delivery and huge smiles on all the service users faces as they tried out the new equipment. We are delighted to have formed this partnership with Irish Distillers staff at the Midleton Distillery as they truly have made a difference in the lives of our service users and everybody here is so grateful for their support'.
Staff at the Midleton Distillery have engaged in a variety of fundraising activities this year which included a group of seven staff taking on the challenge to cycle to Paris covering a total distance of nearly 750km over 5 days which was an amazing feat. A team also took part in the Redbull Soapbox Challenge down Patrick's Hill and a Difference Day was organised in May which involved a soccer tournament, BBQ and table quiz. Paul Wickham General Manager at the Midleton Distillery was delighted to see their fundraising efforts make a difference in the local community saying 'Our staff are thrilled to see the happiness created through our fundraising efforts and we are honoured
to support the Cork Association for Autism with the incredible work they are doing.'