Organise a Fundraising Event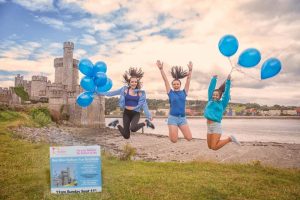 The Cork Association for Autism would love to hear from you if you are thinking of organising a fundraising event. We can provide you with support and fundraising materials to help you make your event a success.
Click on our A-Z of Fundraising Ideas to help you decide on which event is best suited to you!
Contact our Fundraising Department on 021 453 3642 or email fundraising@corkautism.ie for an Event Proposal Form. The Fundraising Office who won the 2015 National Fundraising Team of the Year award would be delighted to work with you and help you put the FUN into FUNdraising. 
Visit our Facebook page for more event ideas. 
With your help we can continue to fund our vehicle leasing costs which transport our service users to and from their homes to our service centres and to access community  activities and day trips. Help us to continue to make a difference in the lives of adults  with autism and their families.