Volunteer with the CAA
Our fundraising efforts and success are only possible due to the tireless and committed work of our volunteers. Some volunteers are family members of our service users, others are members of the community who wish to give a little back to those in need. If you have a little time to spare please contact our fundraising office to discuss how you can help.
How you can get involved: 
Help out at one of our annual Flag collection days in either May or October

Help out with a church gate collection in your area

Volunteer at our Golf Classic in June

Give a helping hand at our Open Gardens Event in July

Volunteer with the CAA for the Christmas Season by helping out with the Tree of Remembrance or lending a hand at our Carols by Candlelight Concer

Organise an event with your family or friends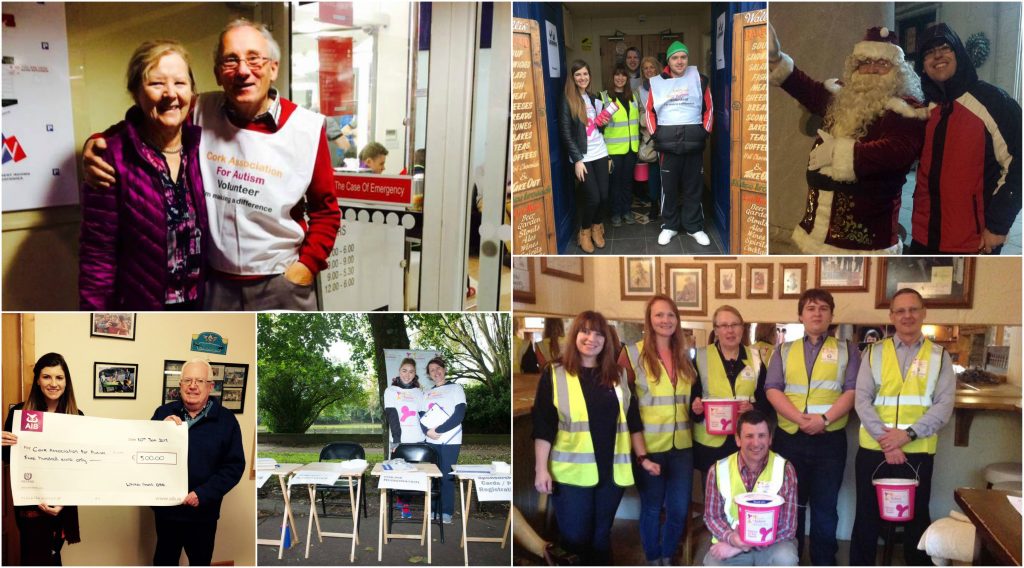 There are many ways in which you can volunteer with the CAA. If you have expertise in any of the following areas why not get in touch with us by calling 021 4533642 or emailing fundraising@corkautism.ie and see what opportunities there are available or what projects you can volunteer your time to work on.
Photography/Video Making

Event Management

Administration

Website Design

Graphic Design

Horticulture/Grounds Work

Tradeswork – Painting/plumping/carpentry – We're always on the lookout for help with additional trades and groundswork! 
If you are interested in volunteering with the Cork Association for Autism and/or have skills that you think the CAA would be able to utilise please do not hesitate to contact Denise on 021 453 3642 or email fundraising@corkautism.ie