Volunteer with the CAA
EXCLUSIVE VOLUNTEER OPPORTUNITY!  We are currently searching for a choir coordinator to help assist in organising a very special performance for the CAA's annual Christmas Concert. For more information contact Carol on 021 453 3642 or email c.walsh@corkautism.ie. 
How you can get involved: 
Help out at one of our annual collection days 

Assist in organising our annual Light it up Blue Gala Ball in April 

Volunteer at our Golf Classic in June

Give a helping hand at our Open Gardens Event in July

Become a steward for our 6km Blue Balloon Fun Run in August

Volunteer with the CAA for the Christmas Season by helping out with the Tree of Remembrance or lending a hand at our Carol's by Candlelight Concert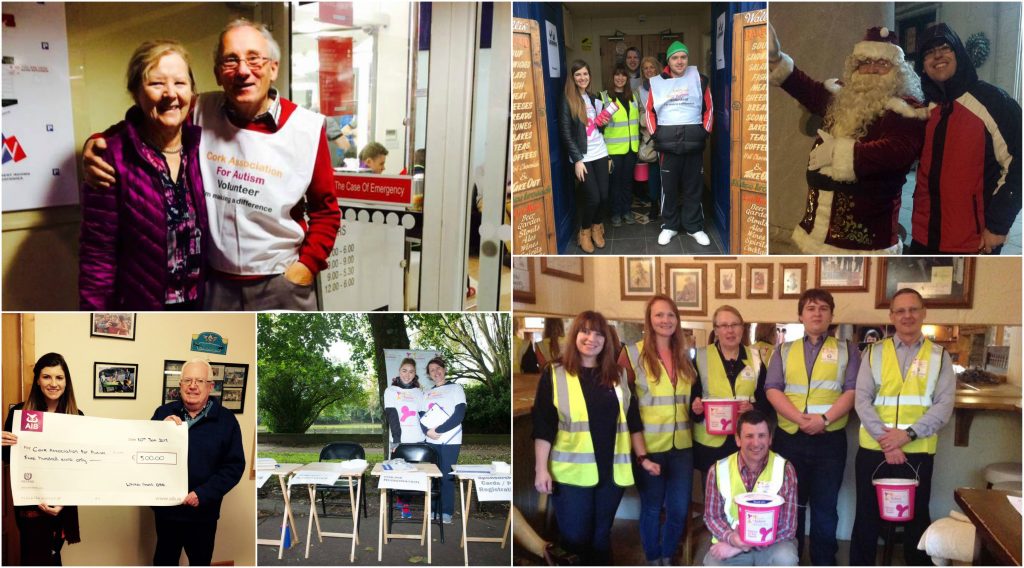 There are many ways in which you can volunteer with the CAA. If you have expertise in any of the following areas why not get in touch with us by calling 021 4533642 or emailing c.walsh@corkautism.ie and see what opportunities there are available or what projects you can volunteer your time to work on.
Photography/Video Making

Event Management

Administration

Website Design

Graphic Design

Horticulture/Grounds Work

Tradeswork – Painting/plumping/carpentry – We're always on the lookout for help with additional trades and groundswork! 
If you are interested in volunteering with the Cork Association for Autism and/or have skills that you think the CAA would be able to utilise please do not hesitate to contact Carol on 021 453 3642 or email c.walsh@corkautism.ie